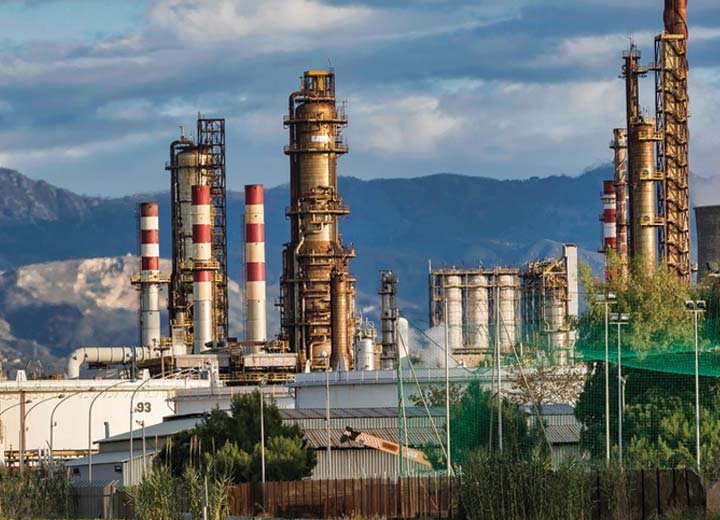 Oil & Gas
Welcome to our Oil & Gas Page page
At Networks360, we are experts in offering complete IT services designed especially for the oil and gas industry. We take pride in providing specialized solutions that address the needs of our clients in this fast-paced and demanding industry. We have a wealth of expertise and an excellent track record in this respect.
Our team of dedicated professionals is focused on delivering real outcomes. We are dedicated to going above and beyond expectations and are cognizant of the difficulties experienced by oil and gas companies. We use the most recent technology and industry best practices to empower our clients and fuel their success in today's constantly changing market, from improving operational efficiency to enhancing data security.
System Design and Networking: We create and put into place reliable network infrastructures that meet the needs of oil and gas operations. We ensure fast data movement and communication across the company using our solutions.
Server & Desktop Support: To ensure the best performance, security, and dependability, our experienced technicians offer full assistance for servers and desktops.
Phone Systems and Cabling: We provide cost-effective cabling options and reliable phone systems that allow for effective communication both inside and outside of your organization.
On-site Systems Maintenance: We help you find and fix any IT problems before they have an impact on your business operations with our maintenance services. We make sure your systems are current and functioning properly.
Voice over Internet Protocol (VoIP) Solutions: We offer VoIP solutions that make use of the internet's potential to give affordable and feature-rich communication services.
Services for Domains and Hosting: We take care of domain registration and offer safe hosting, assuring the security and accessibility of your online presence.
Website Design & Development: Our creative team of developers and designers create interesting, user-friendly websites that effectively highlight what your company offers and increase your online presence.
Website Maintenance: To make certain your online platform is current, safe, and performance-optimized, we offer regular website maintenance.
Cloud Email Services: We offer secure and scalable cloud-based email solutions that promote effective internal communication and teamwork in your company.
Network Security & Migration: To protect your important information and infrastructure against online threats, we put in place strong security measures. In addition, our professionals help with the smooth transfer of data to modern, secure platforms.
Wi-Fi solutions: To ensure connectivity across your facilities, we create and implement dependable, high-performance Wi-Fi solutions that meet the special requirements of oil and gas operations.
Cloud Backup & Disaster Recovery: To protect your data and ensure quick recovery in the case of a disaster or data loss, we offer secure cloud backup solutions.